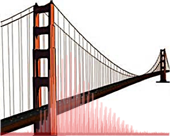 Twelfth International Symposium on
Mass Spectrometry in the Health & Life Sciences:
Molecular & Cellular Proteomics
Twelfth International Symposium on
Mass Spectrometry in the Health & Life Sciences:
Molecular & Cellular Proteomics
Twelfth International Symposium on Mass Spectrometry in the Health and Life Sciences: Molecular and Cellular Proteomics
Hotel Nikko, San Francisco
August 20-24, 2017
Luncheon Roundtable Discussion Creating a World-Class Structural Biology Center:Combining Mass Spectrometry and cryo-EM Hosted by: Thermo Fisher Scientific
Date: Tuesday, August 22, 2017
Time: 12:30 to 1:30p
Location: Mendocino II Room
Second Floor, Hotel Nikko
Thermo Fisher Scientific will host a roundtable discussion on structural biology during the conference on Tuesday, August 22. Experts will offer their insights in an interactive discussion that strongly invites the participation of the attendees to join the dialogue.
During this luncheon seminar the latest techniques for determining high resolution structures of proteins and complexes using MS and cryo-EM techniques will be discussed, as well as the practical suggestions for collaborating with a cryo-EM core lab.
  The amazing potential of this combined approach will be highlighted and key opinion leaders in this field will address questions in an interactive Speakers' Forum which will include a presentation of case studies followed by a comprehensive panel discussion.
Lunch will be provided. Seating is limited to 50 people and an RSVP is required to attend.
If you would like to attend please RSVP by Friday 8/18/17 with your name and contact information to Thermo Fisher Lunch.
---
last modified Mon Aug 7 11:39:02 2017 PDT