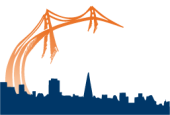 Eleventh International Symposium on
Mass Spectrometry in the Health & Life Sciences:
Molecular & Cellular Proteomics
Eleventh International Symposium on
Mass Spectrometry in the Health & Life Sciences:
Molecular & Cellular Proteomics
Poster Session Instructions
The dimensions of the poster boards will be 4ft. high by 8ft. wide (1.2m x 2.4m). All posters will remain set up from Sunday, August 17 through Wednesday, August 20 at 5:00pm to provide sufficient opportunity for participants to view them prior to the poster sessions when the authors will be present for discussion. The presenting author should be present throughout the poster session to which s/he has been assigned.
•INSTITUTIONAL LOGOS SHOULD NOT BE INCLUDED ON POSTERS •
Technical Details
Title Banner: A title banner should be prepared, which is not more than 4ft. (1.2m) long. Lettering should be at least 1 inch (25mm) high. The banner should include the title, authors, and address. Poster Units: Each piece of paper, graph, photo, etc. that is placed on the poster board is defined as a poster unit. Please adhere to the following design of poster units:
Size: The minimum size of a poster unit should be 8.5 inches by 11 inches (22cm x 28cm). Larger sizes may be used, but size consistency is encouraged.
Type Size: You are encouraged to use standard fonts such as Times or Geneva with a point size of at least 18.
Line Weight: Graphs and figures should be drawn with a width of 1mm minimum.
Handouts: Authors are encouraged to use handouts, e.g., preprints, long abstracts, copies of poster units with supplementary text, etc. No hardware (including books, terminals, accessories or saleable items) may be displayed.
When in Doubt: Remember, your audience must be able to see your material and make sense of it from a distance of 9 to 12ft. (3 to 4m).
Organization
Order poster units for logical flow from top to bottom, left to right. Number poster units in the order you wish them to be viewed. Use connecting lines (chartpak or colored tape) to guide the viewer. Block and subtitle several poster units devoted to a specific part of the work, e.g., apparatus, sample work-up, experimental details, etc. Lay out your poster before coming to the meeting. A one-foot square tile floor can be used to establish a feel for the dimensions of the poster board.
Content
Objective: One poster unit should be devoted to a concise, straightforward statement of the objective of the work. This poster unit should be placed at the beginning of the board and must be legible from a distance of 9 to 12ft (3 to 4m).
Body: Other poster units should demonstrate in some detail the work that was done and typical results.
Results and/or Conclusions: One poster unit should present the results and/or conclusions of the work. This unit should be legible at a distance of 9 to 12ft. and should be placed at the logical end of the poster presentation.
General
Set-up Time: Setup will begin Sunday afternoon, August 17 at 4:00pm in either the Carmel Room or the Monterey Room, depending on where you have been assigned.
Supplies: Supplies will be available in the exhibition rooms from symposium staff. Do not write or paint on the poster boards. Pick up your author badge in the exhibition room at the start of your assigned poster session and return it at the end of the session.
Take-Down Time: Every author is responsible for removing his/her poster after 5:00pm Wednesday, August 20 and before 10:00am on Thursday, August 21.
---
last modified Thu Mar 27 09:48:02 2014 PDT